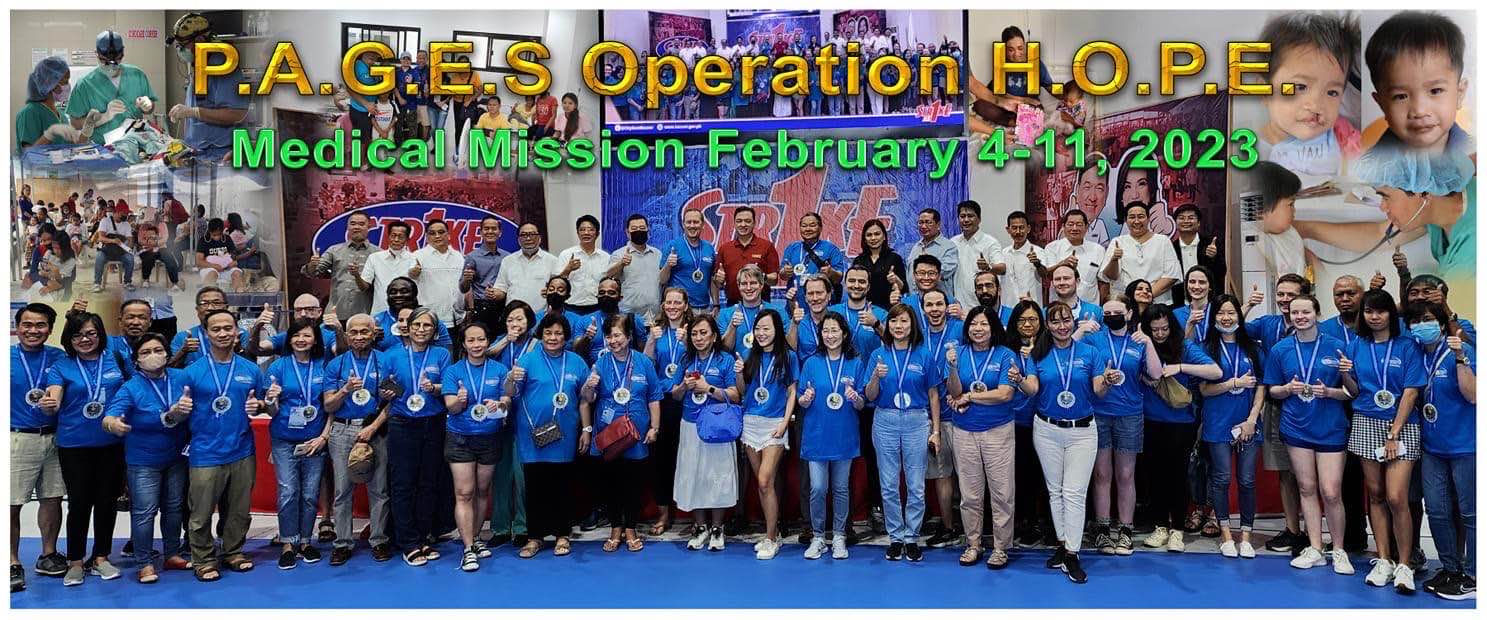 Mission 2023: A Success
Mission 2023 ended. The Philippine American Group of Educators and Surgeons, also known as PAGES ended it's 2023 mission at Southern Tagalog Regional Hospital located in Habay Bacoor City, Cavite. The 31 years of PAGES mission, 86 cases of cleft lip and cleft palate and other facial deformities mostly children from not only from the City of Bacoor but patients from as far as Marinduque, Olongapo, Batangas, Laguna, Quezon and Bulacan to name a few..
The no cost surgery provided by medical and non medical volunteer group members of PAGES was sponsored by the Hon. Mayor Strike Revilla and the City government of Bacoor.
The PAGES volunteer team are so appreciative for the welcome and hospitality given during the stay from Feb 3-11, 2023.
Thank you Citizens of Bacoor under the command of The good Mayor Strike Revilla. We shall see you again.