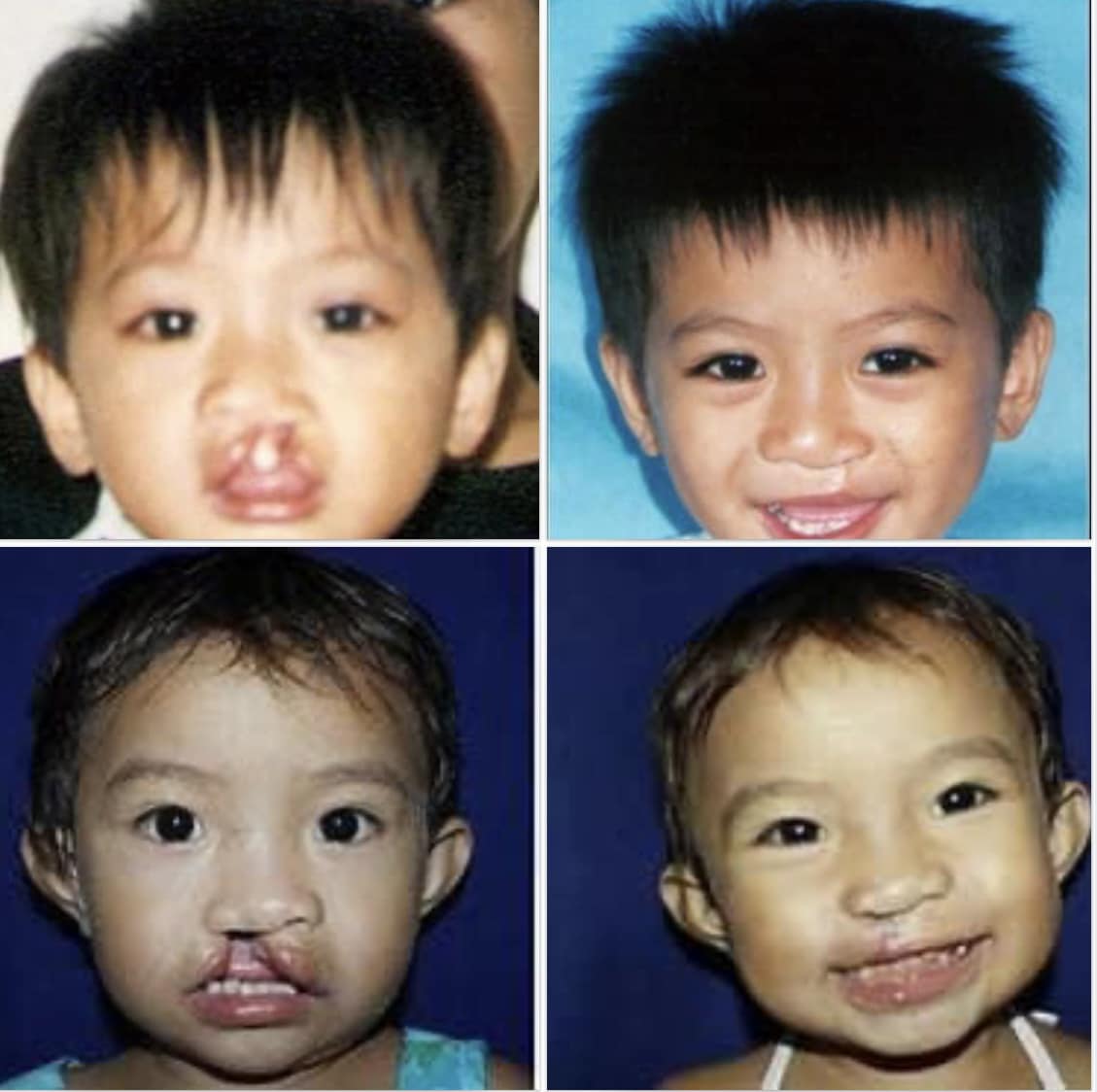 Transforming Smiles and Lives: PAGES' Annual Mission of Hope for Children with Facial Deformities
The before and after surgery for children born with facial deformities such as cleft lip and palate is one of many reasons why the Philippine American Group of Educators and Surgeons, also known as PAGES volunteer medical group keeps coming back every year in the philippines.
Thousands of children with such facial problem and families who can not afford the financial burden of medical expenses and hospitalization are all looking for group like PAGES who for no cost from their pocket, the deformity problems can be corrected.
For just an hour or less, a simple cleft lip surgery can be performed by PAGES surgeons along with the highly skilled team of PAGES to give the smiles the child wanting to have and more so, changing the child's life forever.
From Feb 3-10, 2024, the PAGES volunteer team composed of specialty surgeons, anesthesiologists, pediatricians, nurses and non medical support team from as far as U.S.A., U.K. Australia, Hong Kong with the PAGES PHILIPPINE FOUNDATION group will be performing no cost surgeries to deserving poor patients mostly children at OSPITAL NG IMUS, located in Malagasang Imus City, province of Cavite. Recipients of this free medical services are open not only to the citizens of Imus, but the whole province of cavite as well and other provinces nearby.
The PAGES mission is being sponsored by the City government under the
Hon. Mayor Alex "AA" Advincula
. For more information regarding PAGES and the Imus City mission, you may contact PAGES @
pageshope.com
or send an e mail to
[email protected]
. More information can also be provided by calling or send a message to Cell #
0945-374-3107 or 0995-309-4085